Tellurium dioxide (Te130) crystals arranged like these are both the source material and the detectors for the CUORE experiment at the LNGS. The cubic metre of 5cm crystals arrayed in CUORE have reached the coldest temperature in the entire universe: minus 459 degrees Fahrenheit (or 10 milli-Kelvin: 0.006 from Absolute Zero).
Currently beneath a mountain in Italy, searching for faint signals beneath the thermal relic radiation of our universe, the Te130 may actually be the objects that have travelled furthest in the cosmos – beyond the Cosmic Microwave Background which permeates every observable space – and all by way of temperature.
This lead was retrieved in the late 20th century from a ship that was sunk off the coast of Oristano, Italy in 50 B.C.E. Archeological lead 'Ingots' such as these are used in the 'low background' experiments at the LNGS.
The use of this ancient mineral within the contemporary experimental assemblages at the LNGS is due to its rare, uncontaminated radioactive silence, which helps to guard the delicate crystal-hearted experiment from the thick omniscient noise of the universe.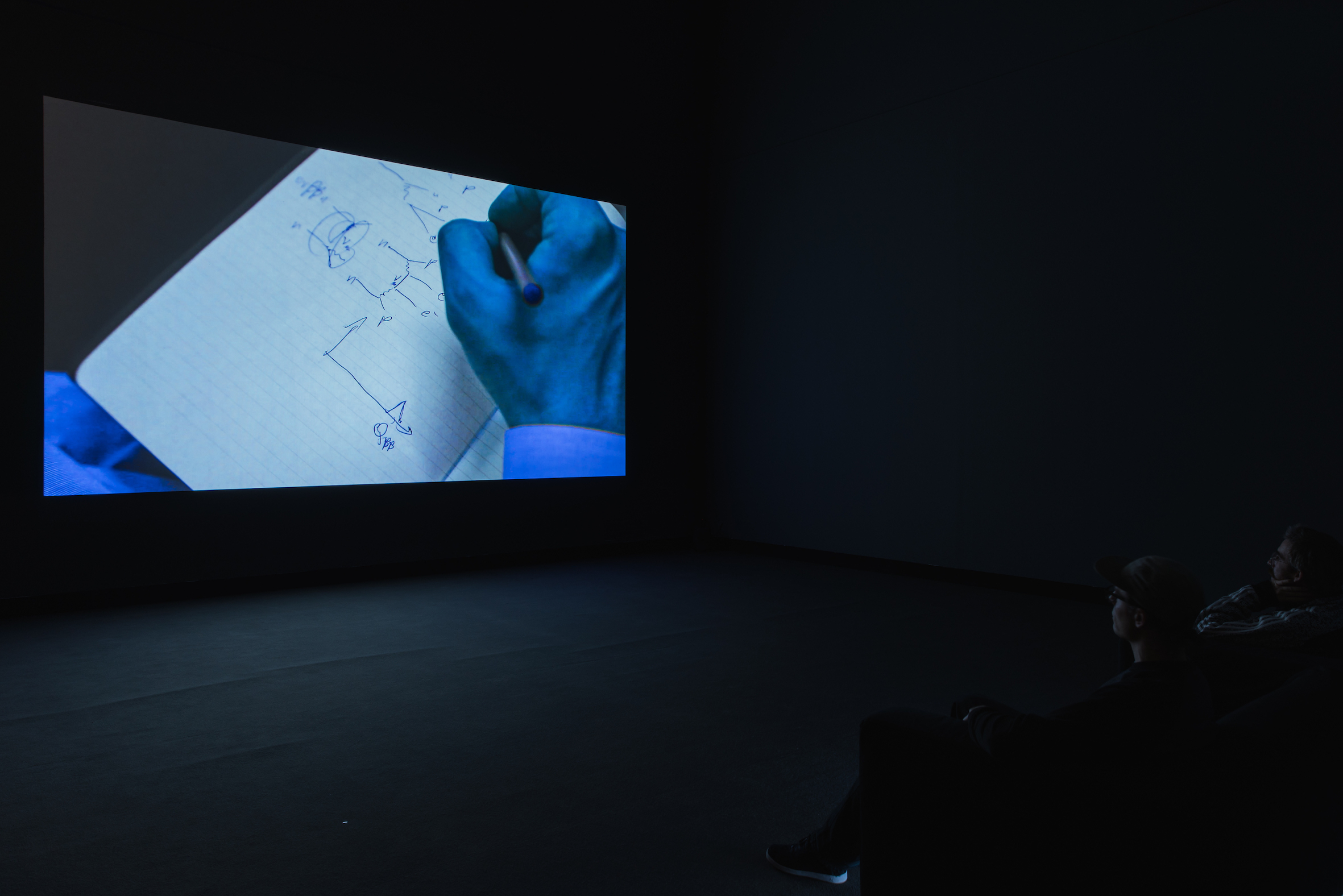 "A kind of permanent disagreement with reality"
G24|0vßß
was the recipient of the


MERU Art*Science Award

, IV Edition, 2016.
Single Channel, Hd, Colour, Stereo
24:00 min
2016